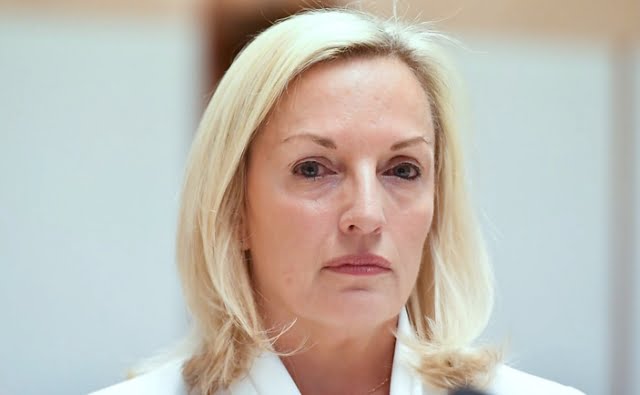 Christine Holgate, Australia Post and the Federal Government
Appearing before a special Senate inquiry, Christine Holgate presented a powerful and meticulously documented expose of the role of the Australia Post Board and Prime Minister Scott Morrison in her removal from her position as CEO of Australia Post. So convincing was her testimony, that she was able to do the unthinkable. She was able to unite Pauline Hanson, Bridget McKenzie, Sarah Hanson-Young and the rest of the committee behind her in exposing the duplicity and bullying that led to her removal.
The key points that emerged from Ms.Holgate's appearance at the Senate committee hearing are that:
1. Ms.Holgate was humiliated by Prime Minister Morrison and bullied by the Chair of the Australia Post Board, Lucio Di Bartolomeo.
2. Ms.Holgate was an extremely successful and popular CEO, a woman of integrity who did nothing illegal or particularly extravagant. The Australia Post Board approved the watches as a bonus for a remarkably beneficial achievement by staff for Australia Post.
3. Ms. Holgate did not resign but intended to take sick leave. The Chair then initiated her removal through a series of highly questionable acts. So much so, that Pauline Hanson argued that in fact due to this improper process, Ms.Holgate is still legally under contract the CEO of Australia Post.
4. Ms.Holgate said she was "going through hell" and " suicidal" in desperation over the injustice of her treatment and the lies fabricated by the Chair. As Ms. Holgate pointed out, there are males in the Cabinet facing much more serious charges, but only she was forced to go.
5. The Chair was acting on the directive of PM Morrison who dismissed Ms.Holgate in a speech from the floor of Parliament.
6. Bottom line: The Government wanted Ms. Holgate removed because she opposed the secret report of the Boston Consulting Group that reportedly planned privatisation of Australia Post. One of the key reasons for Ms.Holgate's opposition was because it would mean the firing of thousands of staff from Australia Post and the closing of branches that are so vital particularly in rural areas.
The members of the Australia Post Board were all required to appear in person before the Senate committee at the end of April. However, they did not do so. Despite the ire of the committee, members of the Board failed to present in person but appeared on Zoom instead.
Ms.Holgate has managed to energise a groundswell of public support for her position, particularly amongst women.
They recognise that despite being remarkably successful in her leadership role, a female CEO is still treated very differently to the way a male leader is treated.
.
---
If you liked our post, please consider becoming a supporter of
A social enterprise advocating for economic security and social inclusion of Australian women aged 50+.
We campaign against the discrimination and general invisibility women 50+ face.
We tell the stories of women 50+ who are re-defining how women age.
SUBSCRIBE to receive latest posts in your Inbox.
SUPPORT our advocacy and keep us accessible to all women.
---
Please follow and like us:
https://womangoingplaces.com.au/wp-content/uploads/2021/05/Christine-Holgate.jpg
434
703
Augustine Zycher
https://womangoingplaces.com.au/wp-content/uploads/2021/06/wgp-logo_new_v251.png
Augustine Zycher
2021-05-03 15:11:56
2021-09-24 12:59:00
Christine Holgate, Australia Post and the Federal Government