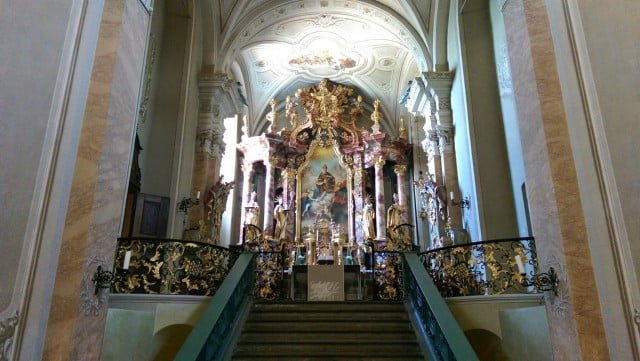 Woman In … Lake Balaton, Hungary
Woman travelling with extended family.
With two grown-up sons, their partners  and a grandson living in London England, my base being a couple of hundred miles north of that, and a husband working in Hong Kong, it's hard to get us all together for an extended piece of family time away from the day-to-day (i.e. me in the kitchen). Hence most years,  I've taken to booking a large comfortable villa (more of that later), somewhere close to the UK via a budget airline.
Our age range is 3 to 57 years,  so I'm looking for somewhere that's family friendly with the potential for a bit of gentle sightseeing, when I can drag them away from the pool. We like warm but not sweltering; much hotter than 30 degrees and we Brits melt. This year's criteria also included a venue outside the Eurozone, as, until recently, UK travellers were taking a hefty currency hit against the Euro.
Joe, my eldest and dad to Theo (3), is my holiday guru.  Despite being half my age he's seen twice as many countries as I have and he suggested that Hungary fitted all our criteria. He'd visited Budapest a couple of times,  loved it and he'd heard about the beauty of the Balaton area. Hence, after a couple of hours flight from London on Ryanair, and a further  1.5 hrs drive from Budapest airport, we found ourselves  a few minutes' walk from the shores of Lake Balaton.
All sorted.
Views over the lake are certainly stunning; it is the largest inland body of water  in  Central Europe and a haven for bathers and small yachts;  speedboats and jet-skis being verboten.
I say verboten because it turns out that the Balaton region is a magnet for tourists from the old East Germany. And whilst the lake may be beautiful, looking back towards land is no less spectacular; the grassed area which forms the shore (there's  no proper beach)  is where they all hang out during the balmy summer days.
And it really does all hang out. Everyone from aged 8 to 80 years, men and women, opts for the skimpiest swimwear.  Think Helmut Kohl in Speedos! My body is more Angela Merkel than Claudia Schiffer, so my idea of beachwear is nearer to the burka than the bikini: strappy maxi dresses, a tastefully draped sarong.
Unfortunately the Soviet era vibe continued to our accommodation which had looked first-class on the website and was pricey (twice as much as the fabulous villa in Turkey we'd booked the year before). When on holiday I want to stay somewhere AT LEAST as comfortable as home.
I know that there are intrepid women out there at this moment, setting off with two pairs of knickers and a T shirt in a rucksack, the jeans they stand up in and a sleeping bag that won't see the inside of a washing machine for a month, …… but I'm not one of them.  I want deep mattresses, Egyptian cotton sheets, thick towels and gallons of hot water beating me into submission after a dusty day.
In 1994-ish  I went to East Berlin as a guest of a visiting Professor at the Humbolt University. He booked us into Humbolt student accommodation.  It was very basic, but clean, with a surprisingly good bathroom. Our villa turned out to be of a similar standard, but without the power shower.
A good meal was called for! So we headed to what we were assured was the best local restaurant. We English have a reputation for awful food (once richly deserved, but no longer). However this was truly terrible. Suffice to say that this was the first time I'd been served canned potatoes in about 40 years.
Thankfully, after this, things started to look up. We found excellent supermarkets with good fresh food and local wines that wouldn't embarrass an Australian vineyard, but at prices Australians can only dream about. 1000 Hungarian Forint (about five Australian dollars) bought us a very quaffable bottle. We kept eating out to a minimum – a sandwich at lunchtime – and cooked cracking BBQs around the pool in the evenings.
We got into a groove – in the mornings a swim either in the pool or the lake, followed by a lazy breakfast. Then everyone into the hire car to explore the region.
Highlights included the Tihany peninsula which is accessible by ferry. We walked up the hillside to the magnificent Benedictine Abbey with wonderful views of the lake. The still-functioning abbey was founded in 1055 AD, although its church was rebuilt in the Baroque style in 1754. It was a blistering hot day so on the way down we ambled into a shady bar and availed ourselves of ice cold Hungarian beer served in terracotta mugs. The local food might not be great , but the ale is awesome.
Keszthely is also a must. Its centrepiece is Festetics Palace,  a Baroque palace set in parterre gardens which contains a magnificent library.  The palace  is a venue for evening classical concerts and houses a puppet museum. However, there  are tiny museums down every alleyway, including a display of pornographic waxworks! My sons visited it (in the name of research for this article, obviously) and assured me that the Bill Clinton & Monica Lewinsky exhibit is very lifelike…
We also spent a very pleasant afternoon in Badacsony, a hillside region scattered with small vineyards and wineries. The owners aren't as geared up for visitors as Australian vintners, but they were very welcoming to tasters and justifiably proud of their wines. These are small concerns producing boutique wines which aren't available in large stores and the prices reflect that. Nevertheless, we were sufficiently impressed to bring home a few bottles as presents.
We had five nights in the Lake Balaton region, before moving on to Budapest which is a whole different story – a magnificent city with an international vibe.  Once we'd found our feet in Balaton we had a thoroughly enjoyable, very relaxing family break and I would certainly recommend the area to families looking for something similar. However, on the basis of our experience I'd be aware that accommodation and restaurant standards can be below par for westerners. Choose your villa carefully and stick with a BBQ washed down by the excellent local hooch!
Sue Robson-Catling is English. She has run a Stage School and stood for election to the UK Parliament, amongst many other ventures. She is currently a company director of a management consultancy working for Airlines. Despite having flown many thousands of miles, for work and pleasure, she still never gets on a plane without thinking that aviation is a modern miracle.
---
If you liked our post, please consider becoming a supporter of
A social enterprise advocating for economic security and social inclusion of Australian women aged 50+.
We campaign against the discrimination and general invisibility women 50+ face.
We tell the stories of women 50+ who are re-defining how women age.
SUBSCRIBE to receive latest posts in your Inbox.
SUPPORT our advocacy and keep us accessible to all women.
---
Please follow and like us:
https://womangoingplaces.com.au/wp-content/uploads/2014/09/Tihany-Abbey-1.jpg
848
1500
Sue Robson-Catling
https://womangoingplaces.com.au/wp-content/uploads/2021/06/wgp-logo_new_v251.png
Sue Robson-Catling
2014-09-10 11:05:32
2018-07-22 11:05:09
Woman In … Lake Balaton, Hungary