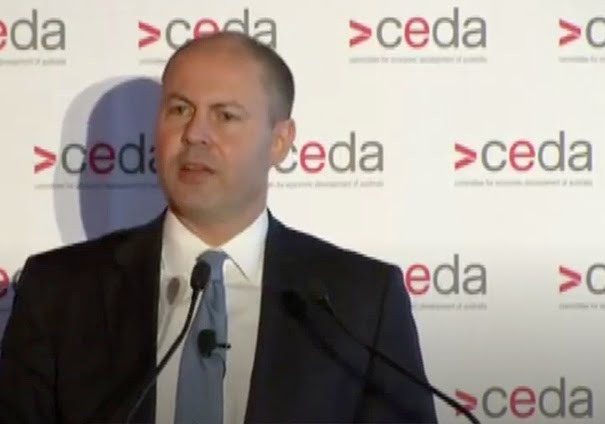 The Treasurer, Josh Frydenberg, in presenting the Intergenerational Report recognised that Australia has an ageing population and a shrinking workforce. The Report finds that one of the best ways of boosting the workforce and national productivity is through the employment of older women, including women over 65.
Had the Treasurer subscribed to WomanGoingPlaces he would have seen that we have been advocating for this for some time now. Women over 50 are a massive national resource. They possess vast experience and knowledge as professionals and skilled workers. But the Morrison Government has treated them as a burden on the public purse.
It has slashed funding for older women on Jobseeker to $44 p.d. The pension has been held below the poverty line. As a result, increasing numbers of older women have become impoverished and homeless. At the same time, the Government has also discriminated against older women in recent Budgets by excluding them from funding and programs for workforce training and re-skilling, and reserved these just for young people.
The number of Australian women aged 50+ is 4,567,882. Of these, 1,776,400 are employed as at April 2021. The number currently looking for work is 80,900. But actually it is much higher because so many have given up as a result of rampant ageism amongst employers. Obviously not all women 50+ want to work, but tens of thousands who either have to work to survive or who prefer to work are being kept out of the workforce by both Government policy and ageist employment practices.
Perhaps this Intergenerational Report will make us all realise what a waste of potential this is not only for the women, but also for the Australian economy.
And for those who question what contribution women 50+ can make, remember Professor Dame Sarah Gilbert 58, Dr. Katalin Karikó 66 and Dr. Kathrin Jansen 63, the scientists behind AstraZeneca and Pfizer.
---
If you liked our post, please consider becoming a supporter of
A social enterprise advocating for economic security and social inclusion of Australian women aged 50+.
We campaign against the discrimination and general invisibility women 50+ face.
We tell the stories of women 50+ who are re-defining how women age.
SUBSCRIBE to receive latest posts in your Inbox.
SUPPORT our advocacy and keep us accessible to all women.
---
Please follow and like us:
https://womangoingplaces.com.au/wp-content/uploads/2021/07/Josh-Frydenberg-delivering-Intergenerational-Report.jpg
424
605
Augustine Zycher
https://womangoingplaces.com.au/wp-content/uploads/2021/06/wgp-logo_new_v251.png
Augustine Zycher
2021-07-01 18:30:20
2021-07-06 14:50:00
Intergenerational Report